Returning November 14-16, 2023
Newport Beach, California
Save the date for WE3 Summit 2023
Mega Energy and Water Event of the Year
Returning November 14-16, 2023
Newport Beach, California
Save the date for WE3 Summit 2023
Mega Energy and Water Event of the Year
Returning November 14-16, 2023
Newport Beach, California
Save the date for WE3 Summit 2023
Mega Energy and Water Event of the Year
AGENDA
SCHEDULE
08:00 AM - 12:00 PM
6 PM Onwards
WE3 Pre-Event Networking Dinner
Venue
Plaza Ballroom, Hyatt Regency
7:30 AM
7:45 AM - 9:00 AM
9:00 AM - 9:30 AM
Setting the Stage for a Sustainable Future Powered by People + AI
Exploring the necessary steps to effectively transition customers, utilities, and industry stakeholders towards a clean energy and water future. This session will delve into the significance of technology and digitalization in the Energy & Water industry. Additionally, it will discuss the immediate requirements and progress to be made in the next 12-24 months. The keynote will highlight the key topics and issues that will be addressed throughout the two-day summit.
Deepak Garg
CEO & Founder
SEW
Jason Rodriguez
CEO
Zpryme
Net Zero and Sustainability:
The Energy & Water Transition - Partnering with Customers - Creating a Vision 2030 Model
9:30 AM - 9:45 AM
Path to Sustainability and Net Zero - Strategies, Opportunities, and Challenges: Insights from Leading Utilities
Customer Keynote
Retha Hunsicker
Vice President,
Customer Experience Design & Solutions
Duke Energy
9:50 AM - 10:25 AM
Industry Insights on the Vision 2030 Engagement Model for Clean Energy, Net Zero, and Sustainability Transition
Panel Session
What is the Vision 2030 Engagement Model for Energy and Water? Have a solid and actionable vision holds immense significance in supporting the global transition towards clean energy, achieving net-zero emissions, and fostering sustainability. In this session, industry experts will share their insights on what this engagement model entails and how it can effectively drive the transition to a clean and sustainable future. Discussions will revolve around collaborative frameworks, role of digital technologies, policy alignment, stakeholder engagement, innovation, and investment strategies. By exploring successful industry practices and highlighting key challenges, this session aims to equip participants with actionable knowledge to align their efforts with the Vision 2030 Engagement Model, accelerating the transition towards a cleaner, net-zero, and sustainable energy landscape.
Jody Allison,
Vice President of Transformation
Liberty Utilities
Retha Hunsicker
Vice President, Customer Experience Design & Solutions.
Duke Energy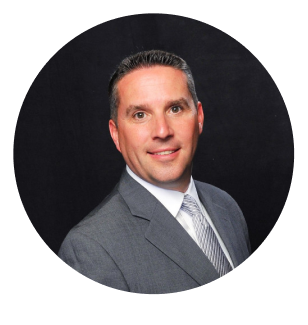 James Douglas
EVP, Customer Experience
Alectra Utilities
Cory Ritthaler
Principal
Deloitte Consulting
Darren Brady
Chief Customer Officer
SEW
10:30 AM - 11:10 AM
Preparing Communities for Climate Change Events – Role of Energy Providers and Industry Stakeholders
Panel Session
As climate change increasingly impacts communities around the world, it is crucial to proactively prepare and empower these communities to face climate change events. The role of energy providers and industry stakeholders in educating, engaging, and empowering communities and their citizens is of paramount importance. This session aims to explore the various aspects of this critical role, with a particular focus on the utilization of technology, data, customer engagement, field workforce perspectives, and effective communication for enhancing community preparedness. Attendees will gain insights, practical knowledge, and inspiring examples to drive positive change within their respective communities and organizations.
Lisa Primeggia
Vice President, Manhattan Electric Operations
ConEd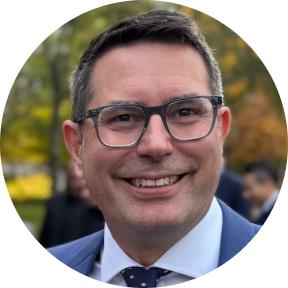 Johnny Johnston
Chief Operating Officer
Algonquin Power & Utilities Corp
Blue Jenkins
President
Washington Gas
Michael O'Donnell
SVP & GM
SAP
Deepak Garg
CEO & Founder
SEW
Darren Brady
Chief Customer Officer
SEW
11:10 AM - 11:25 AM
eMobility Transition
What is next for Connecting the Customer and the Grid
11:25 AM - 11:40 AM
Driving eMobility with Customer
CEO Keynote
Brian Bentz
President & CEO
Alectra
11:40 AM - 12:05 PM
The E-Mobility Revolution with People + AI
Fireside Chat
In this session, we will explore the transformative potential of e-mobility in revolutionizing transportation and enhancing the living experience of communities. We will cover the technology, policies, and community engagement surrounding these empowering e-mobility initiatives. The discussion will also dive into strategies and initiatives aimed at pushing e-mobility as a collective effort towards sustainable transportation across interest groups.
Wally Hunter
Managing Director
EnerTech Capital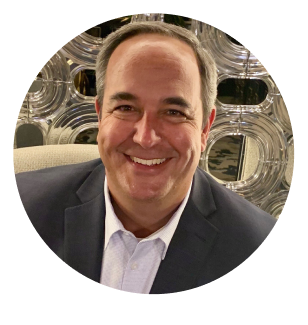 Mike Zimmer
President
Smart eMobility
Brian Johnson
Manager
Peachtree Corners
12:05 PM - 1:05 PM
12:00 PM - 2:00 PM
Roundtable
Motive Power Roundtable
Palm Room
Sustainability and ESG in Action:
Driving Positive Change for a Better Future
1:10 PM - 1:45 PM
Driving Positive Change through ESG Practices
Panel Session
In this session, we will delve into the power of Environmental, Social, and Governance (ESG) practices in driving positive change for businesses and society. ESG practices go beyond traditional business metrics, encompassing sustainability, social responsibility, ethical governance, and stakeholder engagement. Through real-world examples and success stories, this session will showcase how organizations have embraced ESG practices to create value, mitigate risks, and contribute to a more sustainable and inclusive future. Discussions will cover topics such as sustainable business models, diversity and inclusion, climate action, and corporate governance.
Ysni Semsedini
CEO
NT Power
Dawn Roth Lindell
General Manager (CEO)
Burbank water & Power
Nancy Bui Thompson
Board Member
SMUD
George Hunt
Chief Strategy Officer
SEW
Frank Lawson
General Manager
EWEB
Joe Mulligan
Sustainability Industry Principal
SAP
1:50 PM-2:30 PM
SEW Platform Innovations and Launch Announcement
Deepak Garg
CEO & Founder
SEW
2:35 PM - 2:50 PM
WE Pledge! Accelerate Action Now: Inspiring Sustainable Practices and Global Leadership
WE3 Pledge
The WE Pledge! Accelerate Action Now is a call to action for global leaders to commit to the WE3 pledge: Energy + Water, Engage, Educate, and Empower. This pledge aims to inspire, connect, and bring people together to collectively take action and address the climate crisis while striving to build a more just, peaceful, and sustainable world. During this session, attendees will be introduced to the WE3 pledge, which encompasses three key pillars: Energy + Water, Engage, Educate, and Empower. Participants will learn about the specific commitments within each pillar, including engaging in sustainable practices personally and within organizations, actively engaging with local communities and policymakers, continuously educating themselves and others about sustainability, and empowering employees to innovate and implement sustainable solutions.
Deepak Garg
CEO & Founder
SEW
Jason Rodriguez
CEO
Zpryme
3:00 PM - 3:25 PM
The Energy & Water Transition - Partnering with Customers - Creating a Vision 2030 Model
3:30 PM - 3:45PM
Customer Experience Keynote
Thomas Lord
Chief Information Officer
UGI
3:45 PM- 4:10 PM
The Role of Next-Gen Connected Platforms
Panel Session
This session explores the critical role of connected platforms in driving seamless collaboration between customer experience, field workforce, and advanced analytics in the context of achieving net zero emissions, promoting eMobility, fostering sustainability, and enhancing grid resilience. Attendees will gain insights into the benefits of a connected platform that integrates data, artificial intelligence/machine learning (AI/ML), and Internet of Things (IoT) analytics. Discussions will focus on how a unified platform enables organizations to streamline operations, improve customer satisfaction, optimize resource allocation, and make data-driven decisions for sustainable practices and grid reliability.
Brad Adamske
Chief Growth Officer
SEW
Jordan Baculpo
Principal Program Manager
PG&E
Nakul Bali
Managing Director
PwC
Tony Williams
Vice President
SEW
4:15 PM - 4:40 PM
Putting Customers at the Center: Exploring Digital AI Powered CX Payment Strategies in the Energy and Water Sector
Roundtable
The role of payments within the energy and water industry is rapidly evolving from just paying a water or energy bill, to that of an experience that ties together the customer strategy and offerings a utility is making available to its customers, both today and in the future. This session will enable participants to gain insights from the panelists and share their learnings and strategies as we collectively explore new ways of integrating payment strategies into customer engagement strategies across the energy and water industry.
Matt Edwards
Chief Growth Officer
iPaySmart
Yovanka Daniels
VP of Contact Center
Entergy
Michelle Musgrove,
VP of Customer Experience
Washington Gas
4:45 PM-5:00 PM
CEO Keynote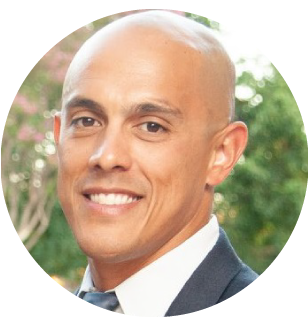 5:00 PM-5:35 PM
Women in Energy: Empowering Diversity and Leadership
Panel Session
The Women in Energy panel discussion aims to shine a spotlight on the important role of women in the energy industry, promote diversity and inclusion, and inspire the next generation of female leaders. This session brings together accomplished women from diverse backgrounds within the energy sector to share their experiences, insights, and strategies for success.
Erin Christy
President, SMB
SEW
Janie Gonzalez
Board Chair
CPS Energy
Lisa Primeggia
Vice President, Manhattan Electric Operations
ConEd
Retha Hunsicker
Vice President, Customer Experience Design & Solutions.
Duke Energy
Utibe Bassey
Vice President, Customer Experience
Dominion Energy
7:00 PM Onwards
Plaza Ballroom, Hyatt Regency
7 AM
7:30 AM - 8:30 AM
Global Sustainability Initiatives
8:30 AM - 8:50 AM
Innovations at the Intersection of Energy and Sustainability
CEO Keynote
Amidst a worldwide move toward decarbonization, electric utilities are playing a pivotal role in shaping a cleaner energy future. While the path to decarbonization is filled with opportunity, electric utilities also face complex challenges driving the need for careful balance, from grid modernization and integration of distributed energy sources to addressing resiliency, reliability and affordability. Join SMUD's CEO and General Manager Paul Lau as he shares SMUD's journey and progress toward eliminating all carbon emissions from its power supply by 2030 while staying focused on reliable service and affordable rates and ensuring all communities benefit. Paul will share how innovative partnerships and technology, electrifying neighborhoods and transportation and workforce development are helping bring all communities along.
8:55 AM - 9:45 AM
Innovative Sustainability Initiatives and Solutions Across the Globe
Panel Session
The session on Innovative Sustainability Initiatives and Solutions Across the Globe will showcase groundbreaking projects, initiatives, and solutions from around the world that are driving sustainability and addressing critical environmental challenges. The session will highlight the importance of collaboration, knowledge sharing, and global cooperation in tackling sustainability issues. Participants will gain insights into emerging trends, best practices, and lessons learned from diverse sustainability initiatives, enabling them to adapt and implement innovative solutions in their own regions or organizations.
Adrian Booth
Senior Partner
McKinsey & Company
Brian Bentz
President and CEO
Alectra
Abel Didier Tella
General Contractor
Association of Power Utilities of Africa (APUA)
Sabine Erlinghagen
CEO Grid Software
Siemens
Deepak Garg
CEO & Founder
SEW
9:50 AM - 10:05 AM
Future-Proof Utilities- Technology Transformation for Net Zero
Partner Keynote
Ruari Monahan
Global Head Energy & Utilities
Accenture
Innovation in the Global Water Industry
10:10 AM - 10:35 AM
Water Conservation Through Innovative Digital Strategies
Fireside Chat
The Panel Discussion on Water Conservation and Management Strategies brings together experts, practitioners, and thought leaders to delve into the pressing issues surrounding water conservation and effective management practices. The panelists will explore a wide range of topics, including water conservation techniques, water-efficient technologies, demand management strategies, and the role of policy frameworks in promoting water stewardship.
Mark Podorsky
Client Partner
Bridgewater
Sabrina Tsui
Manager of Resource Development and Watershed Management
LADWP
Dylan Lockwood
Sr. Editor
Zpryme
10:35 AM- 10:45 AM
AI for Energy and Water
10:45 AM – 11:00 AM
Keynote Session
The Extent and Global Impact of AI across Industries
Manoj Kohli
Chairman and Managing Director
MK Knowledge LLP
11:05 AM - 12:05 PM
AI Hour : Exploring the Current State of AI, Cloud, and Emerging Technologies
AI Hour Session 1
Generative AI Discussion - Innovative Use Cases for Energy and Water Industry
This discussion centers on the transition from specialized AI models to versatile solutions for both customer and workforce needs in the Energy and Water industry. How AI driven applications such as data management, driving CX self-sufficiency, optimizing communication strategies, streamlining workforce management, and ensuring security and compliance can be met.
Discover the digital technologies with the greatest promise for Energy & Water landscape.
Gain assessments of every possible use case and learn how to leverage AI/ML technology to strengthen customer experience and empower workforce
Evan O'Mahoney
CIO
CPS Energy
Julia Zhu
EVP, Chief Digital & Innovation Officer
Alectra Utilities
AI Hour Session 2
AI Advancement and Industry Cloud Platform Discussion - A Path to Sustainability and Innovation
Exploring the pivotal role of AI in Distributed Energy Resources and the Renewable Energy sector, this discussion highlights AI's transformative impact on optimizing operations, grid management, and sustainable energy production. Additionally, panelists will also delve into the strategic positioning of Industry Cloud Platforms, emphasizing their role in enhancing customer experiences, fostering innovation, and streamlining operations for sustained success in the digital age.
Fahad Liaqat
Founder
DigiU Australia
Hala Ballouz
President & CEO
EPE
Dan Linder
Cloud Strategy & Operations Manager
SDG&E
Shea Jacqueline K
SVP and Chief Information Officer
New Jersey Resources
Nakul Bali
Advisory Managing Director
PwC
12:10 AM - 12:25 AM
Integration of Sustainability and Technology
Partner Keynote
Manish Anand
Managing Director,Cloud & Digital
PwC
Imran Ilyas
Partner, Cloud and Digital
PwC
12:25 PM - 1:30 PM
Workforce Enablement for Grid Resiliency
1:30 PM- 1:45 PM
DERs and People Participation for the Future
Keynote
Larry Bekkedahl
Senior VP, Advanced Energy Delivery
Portland General Electric
1:50 PM- 2:15 PM
Building Customer and Community Resiliency
Panel Session
Power systems are under pressure from multiple directions. Climate change, proliferation of DERs, and new load from electrification are just some of the factors driving investments in grid and infrastructure resiliency. While billions of dollars will (justifiably) be spent on upgrade and maintenance of critical infrastructure, these investments will only take us so far. Industry leaders are beginning to look at resiliency through a different lens- one that puts customers, citizens and communities themselves at the center of their resiliency strategy. Panelists will discuss their vision for community resiliency and what it will mean for their customer and business strategies going forward.
Larry Bekkedahl
Senior VP, Advanced Energy Delivery
Portland General Electric
Jessica Lau
Manager of Energy Storage and Emerging Tech
Xcel Energy
Frankie McDermott
Chief Operating Officer
SMUD
Bob Champagne
Vice President- Customer Experience Innovation
SEW
Teresa Ringenbach
VP of Business Development
Nationwide Energy Partners (NEP)
2:20 PM- 2:35 PM
SEW Amplify - Empowering Customers, Communities and Utilties
Learn about the synergy between technology and customer outreach strategies, aimed at elevating people engagement and marketing efforts- Powered by AI. From city utility providers to enterprise-level corporations, SEW has been at the forefront of empowering global utilities in optimizing their marketing initiatives and cultivating deeper customer relationships. With SEW Amplify, we delve into invaluable best practices, unleashing the potential for heightened customer engagement and AI and data-backed outreach efforts.
Ryan Prestel
VP, Strategic Initiatives
SEW
2:40 PM -3:15 PM
Managing Distributed Energy Resources at the Grid Edge
Panel Session
This panel discussion brings together industry executives, experts, and thought leaders to explore strategies, challenges, and best practices for integrating and managing distributed energy resources at scale both from the utility side and at the grid edge. The discussion will delve into topics such as regulatory considerations, grid integration technologies, and business models that enable effective deployment and management of distributed energy resources.
Stefan Zschiegner
Vice President, Product Management, Outcomes
Itron
Bob Smith
EVP, Chief Development Officer and General Counsel
Pinnacle West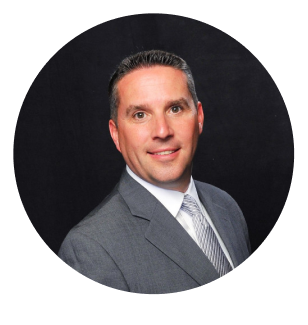 James Douglas
EVP, Customer Experience
Alectra Utilities
Ysni Semsedini
CEO
NT Power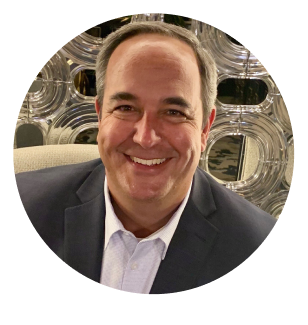 Mike Zimmer
President
Smart eMobility
Charting a course to Vision 2030
3:15 PM - 3:30 PM
Charting a Course to Vision 2030: Way Forward for the Energy and Water Sectors
Panel Session
The session will focus on providing a platform to outline a future-ready action plan and set the vision for both the energy and water sectors' path towards the year 2030 and beyond. Be part of the collaborative effort to define the future of both sectors, develop an actionable roadmap, and establish a clear vision that sets the stage for a sustainable, prosperous, and secure future.
Deepak Garg
CEO & Founder
SEW
George Hunt
Chief Strategy Officer
SEW
3:30 PM-3:40 PM
Closing Remarks: Future Perspectives on Sustainable Energy.
Closing Note
The session will serve as a call to action, inviting stakeholders from various sectors to collaborate with SEW in advancing sustainable energy practices and achieving shared goals. Witness the culmination of the summit as SEW reveals its ESG commitments and goals. Discover how SEW plans to make a lasting impact in the energy and water sector, inspiring others to join the journey towards a sustainable and prosperous future. Together, we can create a world with sustainable and secure energy and water ecosystem.
We are Continuing Our Pledge to
Energy and Water
Together, we'll explore the importance of connecting sustainability goals with technology to pave the way for a carbon-free world and shape a sustainable future.
Engaging and Interactive Sessions
COMMITTED TO
OUR INDUSTRY,
COMMUNITY, AND PLANET
ENGAGE.
EMPOWER. EDUCATE.
COMMITMENT IS
AN ACT, NOT A
WORD